by
Appetite Urgency published on 04 September 2014
Too busy to whip up something in the kitchen but you can't stomach another cup-a-noodle? Let these delivery services come to the rescue! Little Steps has compiled a list of our favorite food delivery options around town. Sit back, relax and let the food come to you!
FOOD BY WEB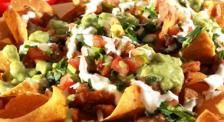 With over 300 eatery listings complete with menus, you can now weigh your lunch or dinner options with this easy-to-use website. Select from cuisines spanning the globe, from Chinese, Indian and Thai to Western favorites. There are plenty of well-known restaurants linked to the site, including Soho Spice, Pizza Express and Mr Taco Truck.
Food By Web, +852 2805 1131
FOODPANDA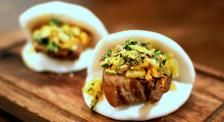 The leading global food delivery service with its fleet of zippy mopeds brings dinner straight to your door. It has signed up a large selection of restaurants including
MANA!, eat Right, Maya Cafe, K-Roll, Sugo Sushi, and Bao Wow
, to name a few. Foodpanda delivers straight to the office or direct to your door at home. They also have a
mobile app
that makes ordering food as streamlined as possible for Hong Kong locals and expats alike.
Food Panda, +852 3051 9292
DELIVERY HK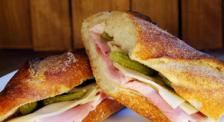 Bringing everything edible from desserts, detox & juices, groceries, meals from restaurants, and even wine & spirits all under one roof, this visually-appealing website with beautiful photography makes browsing a breeze. Top picks include Chef Patrick Deli, Just Green, Kelly's Cape Bop, and Happy Cow. They currently deliver to offices only but is looking to deliver to homes starting next year.
Delivery, +852 3477 7777
CUISINE COURIER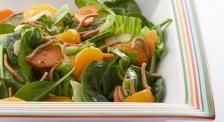 A great online ordering service that allows you to pick your location - Hong Kong or Kowloon side from the get-go. Restaurants are clearly listed with the type of cuisine they serve, while the selection of restaurants they have on hand promises a great meal - selection includes BLT Burger, Dressed Salads, El Taco Loco and Ayuthaiya.
Cuisine Courier, +852 2596 0000
DIAL-A-DINNER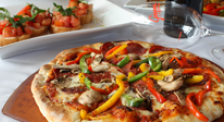 Dial-a-Dinner delivers to most areas in Hong Kong Island, the Southside, and Kowloon with a minimum order for
lunch and dinnertime
deliveries ranging from HK$100 to HK$150. Restaurants on their roster includes everything from Grappa's Cellar and Habibi Cafe, to Malaymama and Mr Bing. It also delivers emergency items such as batteries, toiletries and ice from its online
convenience store
and wine from its online wine cellar.
Dial-a-Dinner, +852 2598 1718
FOOD BY FONE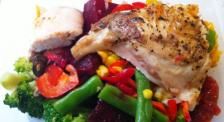 With a whole host of restaurants covering all the bases, from Sichuan at Chili Fagara, to Chicken on the Run and Kyoto Jo, Food Fone can deliver to just about everywhere in Hong Kong. You can even order a whole host of different dishes to suit every palate in the family - junior can tuck into a
burger from Caliburger
while mom and dad start with a
healthy salad
from Life Cafe.
Food By Fone, +852 2868 6969,
info@foodbyfone.net
SAV'S COOKING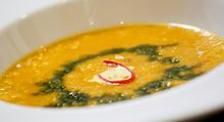 Fancy a
home-cooked Indian meal
without all the fuss? Every Sunday, Sav Sinslow prepares and delivers a set menu of meat or vegetarian dishes using only the best
organic ingredients
from her home kitchen. Sav also runs private and group
cooking classes
. Check on her Facebook page for more info.
Sav's Cooking, +852 9311 9273
PIZZERIA ITALIA
Skip Pizza Hut and get Pizzeria Italia on your speed dial for a yummy pizza pie in under 30 minutes. Their 33
pizzas made fresh-to-order
, including specialities like their Gamberoni - a thin-crusted margherita pizza with fresh prawns or Fior di Latte with fresh mozzarella cheese are must-tries. Complete the meal with soups, salads, ribs and chicken. Their deliveries by FoodXpress promises no detours, bringing the pies straight to you.
Pizzeria Italia, 43 High Street, Sai Ying Pun, +852 2525 2519
WE ALSO LIKE
*
Invisible Kitchen
- By the people behind Hong Kong Personal Chef, this is your answer to hosting at home a fresh wholesome dinner without lifting a finger.
*
Food Happy
- Groovy new snack boxes delivered weekly.
*
Koziness
- By the people from Dial-A-Dinner and Soho Delivery, this app & site is a trusty ordering-in staple.
*
Secret Ingredient
- Fresh ingredients chopped and prepared so you can whip-up a meal in no time.
* Don't forget, it's always worth asking your favorite neighborhood restaurant if they deliver!